A Evening Out With GSL
Team outings are always a great opportunity to bond, relax, and have some fun outside of work. Last night, the team at GSL decided to mix things up and try something new. We headed to Boom Battle Bar, a venue that offers axe throwing, shuffle board, and AR darts. The experience was unforgettable, and we all had a blast.
First up was axe throwing. We were a bit nervous at first, but the friendly staff at Boom Battle Bar quickly put us at ease and gave us a safety briefing. Before we knew it, we were hurling axes at the target with surprising accuracy. The sense of accomplishment when the axe hit the bullseye was exhilarating, and we all cheered each other on.
Next, we moved on to shuffleboard. This classic game was a lot of fun, and it was a great opportunity to show off some skills we didn't even know we had. We quickly got the hang of the game, and there was plenty of friendly competition and banter.
Finally, we tried AR darts. This high-tech version of the classic pub game was a real highlight of the night. Using an iPad and a special dartboard, we competed in a range of games that tested our accuracy, speed, and strategy. It was a great opportunity to try something new and put our skills to the test.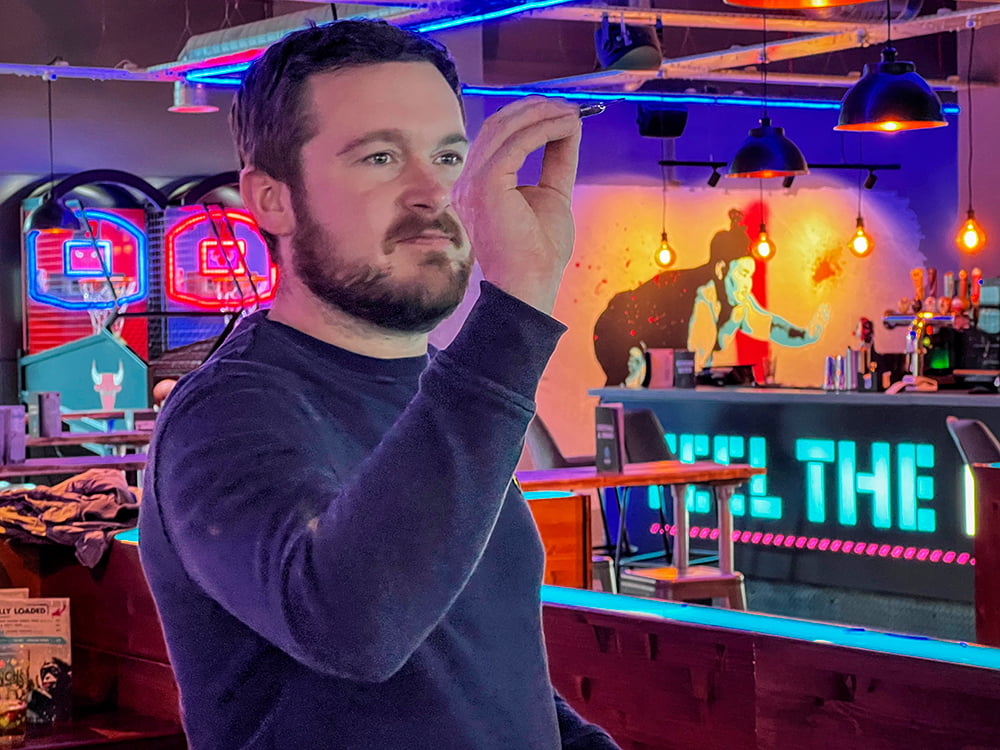 Overall, the night was a huge success. It was great to see everyone outside of the office and in a relaxed and fun environment. We were able to bond over the shared experience and the friendly competition, and it was a great reminder of the talent and enthusiasm that our team brings to our work every day.
In addition to the fun night, we also had another reason to celebrate. We welcomed our new project coordinator, Alice, to the team. Alice brings a wealth of experience and energy to our team, and we're excited to have her on board. The outing was a great opportunity for Alice to get to know everyone and to feel welcome in our team.
At GSL, we're committed to building a strong and collaborative team culture, and the outing to Boom Battle Bar was a perfect example of how we put that commitment into action. We can't wait to see what other adventures and challenges we'll take on together in the future!