GSL are pleased to share this amazing transformation for DC Lane, Plymouth. DC Lane are an independent estate and letting agency based on Mutley Plain . DC Lane approached GSL Media with the desire to completely renovate their website with the aim to achieve something that was more modern, matched their brand identity and improve their client experience online. GSL have worked to develop a comprehensive WordPress website that incorporates unique, presentational, and informative offerings to the user. The new website now reacts responsively seamlessly through the viewports with adapting layouts and content from tablet down to mobile.
The new site is tuned to run as fast as possible with integration for the properties viewing and enquiries. It is situated with reliable hosting and unique configuration to ensure the speed remains as the site grows. The internal administrative team now have full access to manage and update the website effortlessly. The site now aligns with the company branding making full use of the core colours and web-based fonts. A mix of company imagery along with stock creates a perfect balance to complete the website and create an engaging and eye-catching experience.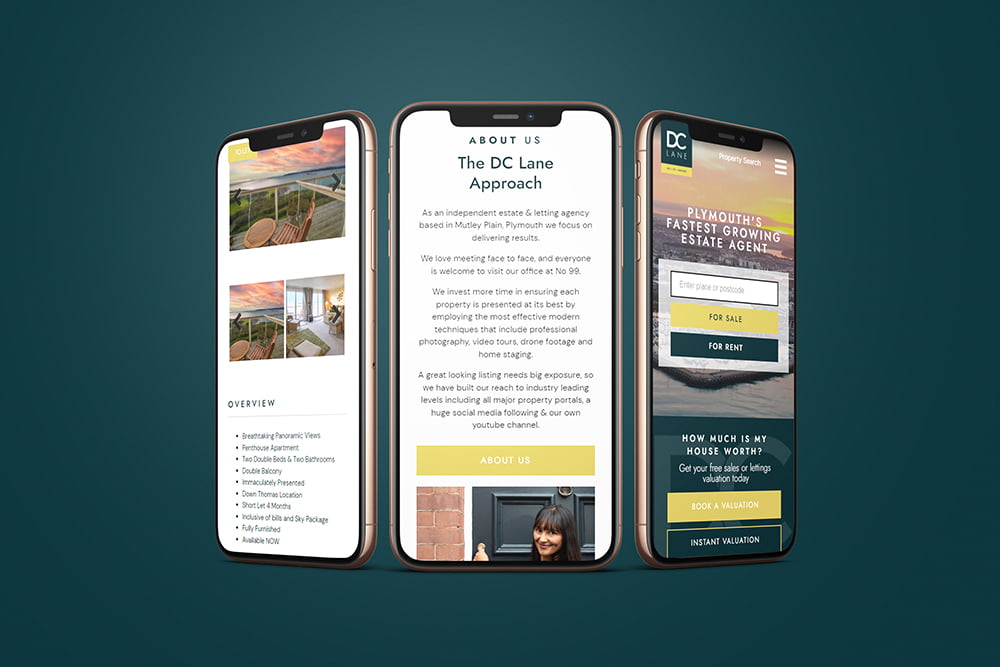 Throughout the design and development phase GSL has worked alongside DC Lane to consider and implement the user journey and experience. Every page of the website acts as a landing page which means that property listing and various call to action points help to guide the user around the website and navigate to different areas. The content avoids long drawn-out informational text by breaking up the content into specific sections with a good balance of text, imagery, and graphical elements.  
GSL have helped DC Lane to manage their data by assisting migrations working in a systematic way to allow for modifications along the way via a file share in Dropbox. GSL mapped out the navigational routes into folders which helped with the transferral of data and allowed for a seamless update to the new site. Each web page has retained any previous SEO data and GSL have provided any necessary improvements to ensure the website ranks well.  

View our efforts here : https://www.dclane.co.uk/