GSL Media have recently had the opportunity to rebuild Noble Isle's website. Noble Isle supply fragrance collections in a variety of products including hand washes, hand lotions, shampoo, conditioner, bubble bath, shower gel, body lotions, scrubs, candles, and reed diffusers. With 10 years' experience Noble Isle curates' fragrance collections inspired by the British Ilse's. Each fragrance uses British ingredients from local producers, which gives each product a unique story and aroma. 
The individual stories behind the collections are an important aspect to the brand, this made imagery imperative to the new site. Each collection page makes use of custom templates which explain the origin of the scent. GSL have created a solution for adding in these product details including an area in the backend of the website which allows noble isle to add and edit their 'provenance pages' which convey an in-depth insight into the inspiration and origin behind the fragrances. All pages have made use of templates set up by GSL Media which makes the process of updating or adding new content stress free. Making use of custom templates means that the website has consistent styling which helps to reflect the ethos and quality of the brand.
As massive focus for the new site was the improving the user journey. We especially focused on the checkout, as the past solution frustrated users and was difficult to use. To do this, GSL worked to create a clearer journey. Users can navigate around the site to view all collections and product types. The category pages are clean and modern, and the product page makes use of interactive scrolling to view a left-hand gallery panel. Other information about the product is neatly presented in tabs whilst add to bag is immediately eye catching. The product view also allows users to see complementing products again to increase conversion rates.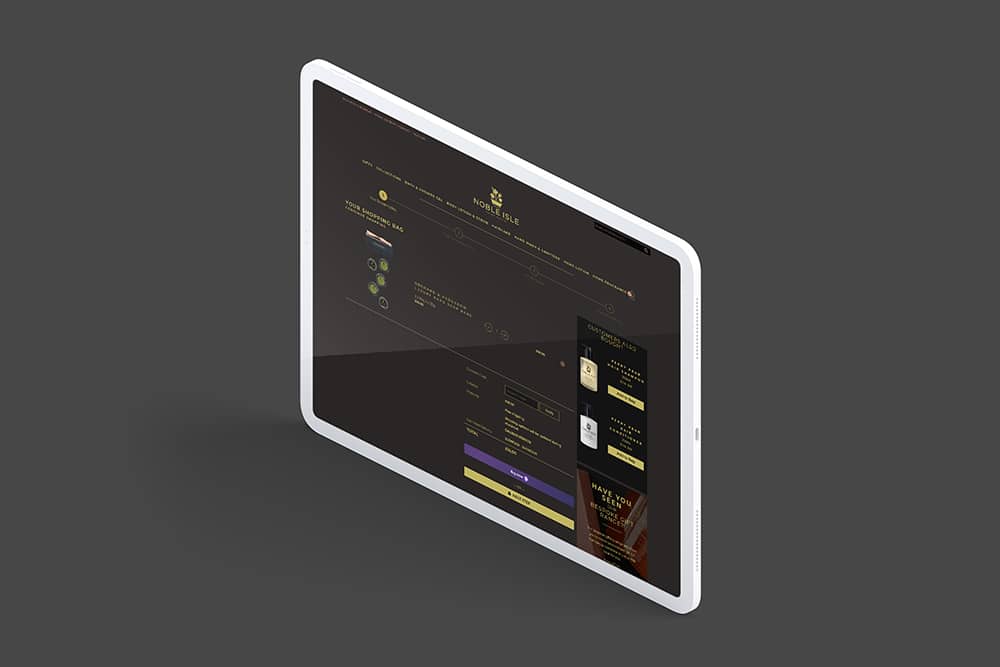 The new design presents more of a high end feel to reflect the quality of the product range. The new design is not only easy to use but is also cohesive in its styling. Conveying a clean and professional look across all pages. Large imagery, colours and fonts used in the branding help to create a unique website which will appeal to the target audience and stand out amongst competitors.